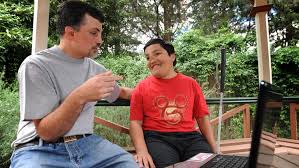 ANNOUNCEMENT — HUEY (30/08/2020):
I apologise for the lack of updates on Hueyify® and the considerable delay to make this announcement. It is with much sadness and heavy heart to say that my son Huey (may his gentle soul rest in peace always) in which the project Hueyify was based upon has been called home. Huey is always missed and was taken too soon at the young age of sixteen.
As the Founder of Hueyify and the vision I have for Hueyify remains (and continues in Huey's memory). However, I envision that Hueyify will make a greater impact when launched through snapWONDERS.
Stay tuned for the details soon.
May peace be with you,
Kenneth B Springer
Hueyify & snapWONDERS Founder
photo copyright: Herald Sun / Waverly Leader – © 2015